PoC for contactless payments in Nankai
Nankai Electric Railway is testing ticket gate using Visa touch payment and QR codes from April 2021.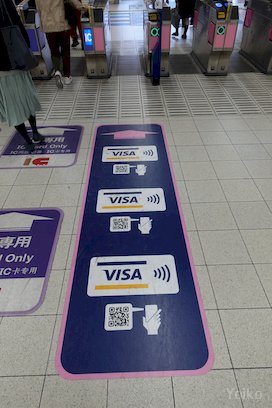 Outline of the test
Implementation period:

2021/4/3-2021/12/12

Stations:

Namba, Shin-imamiya, Tengachaya, Sakai, Izumiotsu, Wakayamashi, Rinku-Town, Kansai-Airport, Sakaihigashi, Mikunigaoka, Kongo, Kawachinagano, Hashimoto, Kudoyama, Koyashita and Koyasan
Announcement by Nankai is as follows.
Machines for the test
There are 2 types machines in use.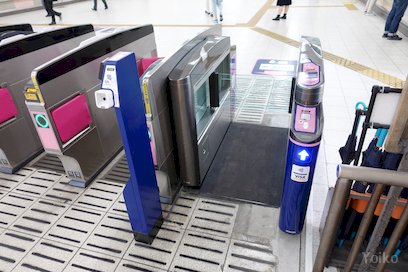 Dedicated machine (TAKAMISAWA CYBERNETICS)
This machine uses the same chassis as the TAG-11000 (Coin Gate). The upper part of the machine is for touch payment, and the lower part in front is for QR code reading. The door parts is using transparent board.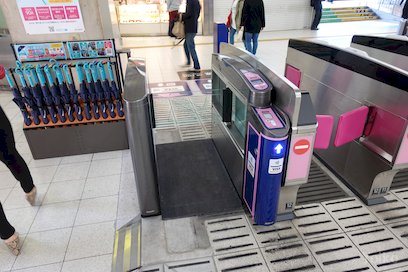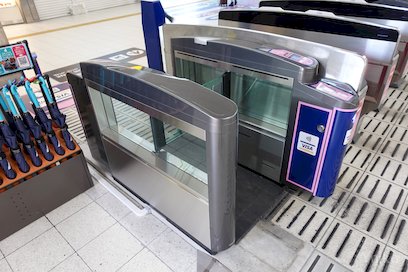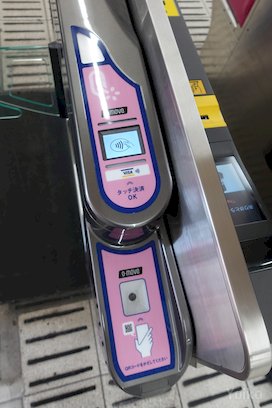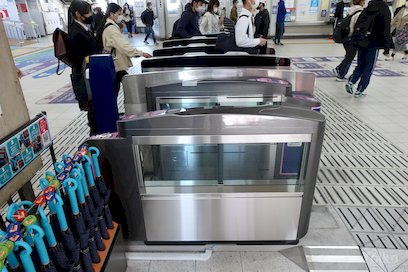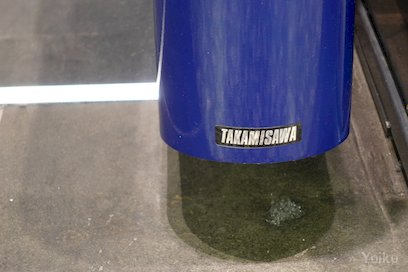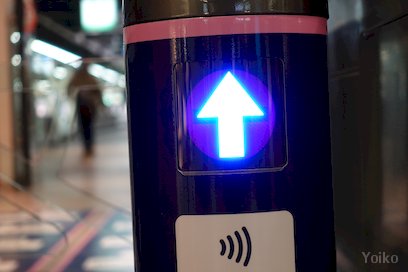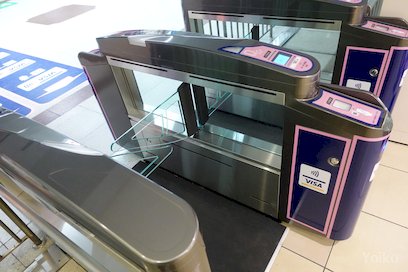 Modified machine (Gate part is made by ONRON)
The main body of the gate is ONRON PG-R. A blue post with a built-in card reader and QR code reader stands on the right side in front of the aisle, and it's connected to OMRON PG-R by a cable. There is a notch in the middle of the post so that the aisle sign can be seen from a distance.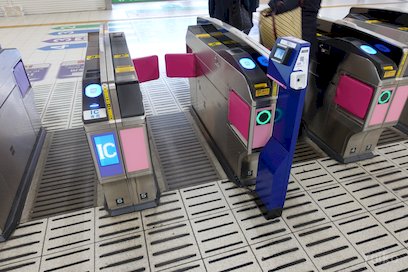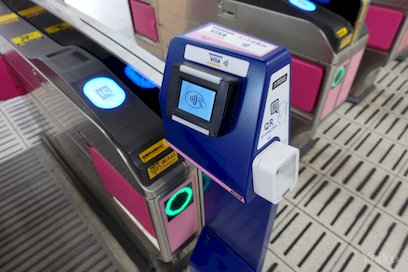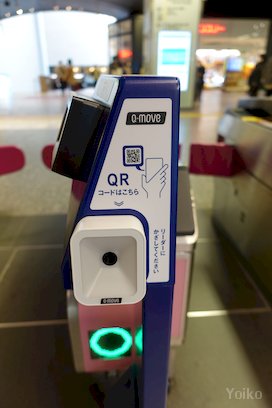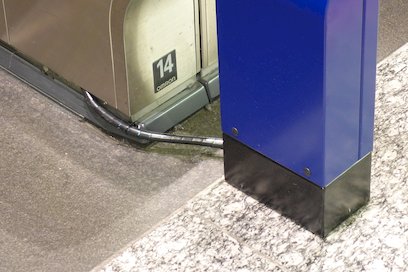 Passing through the test machines
This video is passing through the test machines using Visa touch (tap to pay). I felt that the response was a little slower than existing IC cards.
Usage history
It can be checked the usage history of using contactless payment in credit card history or on the dedicated web site.
In the history of a credit card, the date was the day after the date of use.

On the dedicated website (https://q-move.info/), it needs to register in order to refer to it. In the statement, you can even check the time of enter and exit.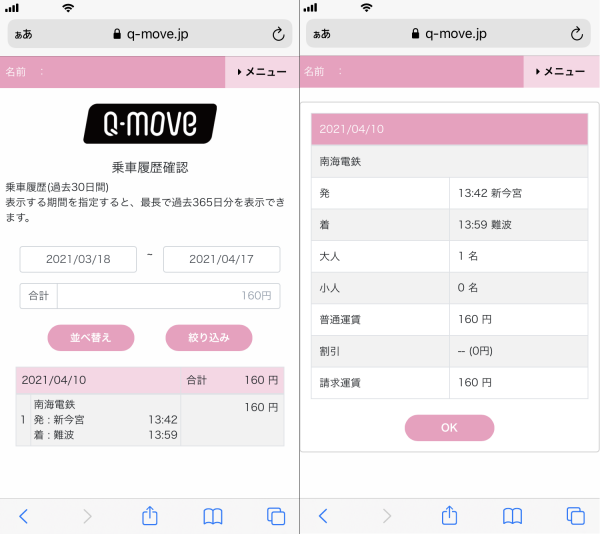 (Published on 2021/5/5)
Search the Site
Reports of investigation Link